Forbidden by Tina Smith
Book 1 in the
Wolf Sirens
series
Genre:
urban fantasy
About Forbidden:
The Mystical Bond, the Fatal Allure ... of Hunter & Prey

Misunderstood seventeen year old Lila Crain unwillingly moves to the foreboding town of Shade, prepared to face her punishment - Shade High. But she can't begin to anticipate the life-altering events that lie in wait for her.

The dark and charismatic Reid has a wolfish grin and amber eyes that would make any girl blush and he has his sights set on the new girl in school.

Reid's stunning friends - including icy top dog Sam - invite Lila into their clique. Suspicious, yet flattered by their attention she answers the intriguing call like a moth to a flame.

Thrillingly introduced to the local nightlife by the enigmatic group, Lila finally feels like she belongs. But her newly found friendships threaten to turn sour when she unwittingly develops feelings for the leader's off-limits boyfriend, Sky.

Tensions rise further when a quirky local named Cresida warns Lila to stay away from the clique at all costs.

Undeterred, she is irresistibly drawn to uncover the truth behind their mysterious lifestyle.

Lila unwittingly starts off a chain of events that will forever alter fate for both hunter and hunted as she learns they have been waiting for her...

Inspired by the legend of the femme fatale goddess, Artemis, Wolf Sirens is a compelling gothic masterpiece of paranormal romance.

Forbidden, Fever, Night Fall, Dusk in Shade and soon to be released Dawn in Shade - all continue the tale of Lila Crain, the heroine with the chip on her shoulder, on an epic paranormal journey in which forbidden love threatens to destroy the underworld.
Source:
Info in the
About Forbidden
was from the press kit from the publicity team.
Buy Link(s):
Books In The Wolf Sirens Series:
Fever Trailer: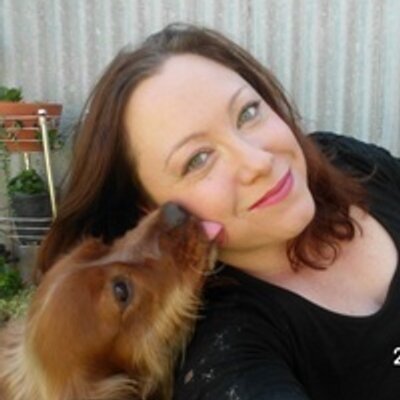 About Tina Smith:
Tina Smith lives in Adelaide South Australia, having spent most of her life as an un-diagnosed introvert in country N.S.W. She is the Author of four books in the award nominated paranormal series, Wolf Sirens.

Tina inspires, entertains and examines life. She writes paranormal, romantic and suspense fueled tales about cursed wolves. She learnt to shoot for Wolf Sirens.

Night is the time her creative juices flow and she loves exploring the lives of her protagonist's within the paranormal genre, under the light of the moon.

She is driven to write and connect with readers through her mad-capped imagination - you could say it's a calling...

Dawn In Shade, the fifth novel in the series, will be released later 2014.Please leave reviews online.