On The Growl by Celia Kyle, Lynn Red, Jessica Sims, Flora Dare, Marina Maddix
Genre:
paranormal romance boxset
About On The Growl:
From a pack of your favorite NYT and USA Today best-selling paranormal romance authors comes a collection of ALL NEW novellas that will make you howl, scratch and bite... and leave you roaring for more!

Love comes in all shapes and sizes. No surprise there, right? Passionate, wild, hungry, dripping, salty, sweaty, steamy; falling in love is the best thing in the world.

It doesn't matter if you're a bunny with curves, a brand new werewolf without much clue what's happening, a feisty wolverine shifter, a fun-loving house cat or a were-tigress with a short temper for obnoxious men, there's a big, protective, incredible alpha for everyone... or in some cases, two of them!

Except... sometimes, it gets complicated. Mysterious and magical resorts, dangerous rogue wolves, dentists that get just a little too excited and start growing hair in funny places, a couple of bears who might be terrorists, and a tiger with a bad attitude?

Gulp. Things could get REAL complicated.

In places where the only rules are Pack rules; in towns where shifters and witch doctors rub shoulders; on exotic vacations where only eagles dare, and on planes where a wolverine shifter is sandwiched between two of the sexiest bears she's ever imagined, you'll never have more fun, or get more steamy, seductive, incredible paranormal romance in ONE PLACE at ONE LOW PRICE.

From our pack to yours, enjoy these incredible novellas, and keep howling for the moon!



* Waking Up Were by Celia Kyle *
What's a gal to do when a dog bite isn't a dog bite and her boss makes her want to howl at the moon? Keep him.

* Bear Your Teeth by Lynn Red *
A slightly clutzy rabbit-shifter and a big, bad bear of a dentist will take you along on a steamy, hilarious ride you'll never forget!

* Tiger By The Tail by Jessica Sims *
Were-tiger Adrian Merino is determined to see the newest shifter on the block, Mandy, become his mate. But it's got to be her idea first…

* Bears Repeating by Flora Dare *
It takes double the werebears to handle one cranky wolverine in this menage romance.

* To Screech His Own by Marina Maddix *
It may be against the rules, but when a hot eagle shifter lands at an exclusive resort, one employee really wants to ruffle his feathers. What's a curvy kitty to do?
Source:
Info in the
About On The Growl
was from the press kit from the publicity team.
Buy Link(s):
About Celia Kyle:
Ex-dance teacher, former accountant and erstwhile collectible doll salesperson, New York Times and USA Today bestselling author Celia Kyle now writes paranormal romances for readers who:

1) Like super hunky heroes (they generally get furry)
2) Dig beautiful women (who have a few more curves than the average lady)
3) Love laughing in (and out of) bed.

It goes without saying that there's always a happily-ever-after for her characters, even if there are a few road bumps along the way.

Today she lives in central Florida and writes full-time with the support of her loving husband and two finicky cats.

If you'd like to be notified of new releases, special sales, and get FREE ebooks, subscribe here: http://celiakyle.com/news
About Lynn Red:
Lynn doesn't love anything more than being wrapped up in a hammock with her corgi on her stomach and a pile of her favorite books to read. And by "pile of books" she means "a kindle."

She loves all sorts of romance, but especially ones that feature big, strong alphas who will stop at nothing to prove themselves to the women who melt their hearts.
About Jessica Sims:
Jessica Sims lives in Texas. She hates writing a bio, so something cool will undoubtedly go here later when she actually thinks of something interesting to write. She has some cats, but what writer doesn't? She plays video games and confesses to reading comic books. And she likes writing, but that one was pretty obvious.
About Flora Dare:
Flora Dare lives in Durham, NC in a cute little pink house, with her husband, Scott and their hellion of a puppy, HaliToeses. She writes love, lust and mayhem in almost every flavor, and like The Pirate Movie, she wants a happy ending, every time!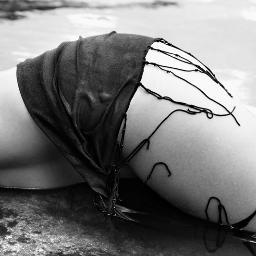 About Marina Maddix:
Marina Maddix is a romantic at heart, but hates closing the bedroom door on her readers. Her stories are sweet, with just enough spice to make your mother blush. She lives with her husband and cat near the Pacific Ocean, and loves to hear from her fans.

You can connect with her at marinamaddix(at)gmail.com, @marinamaddix on Twitter, or on Facebook at www.facebook.com/marinamaddix.