Diamonds In The Rough by Michelle Madow
Book 2 in
The Secret Diamond Sisters
series
Genre:
contemporary drama
About Diamonds In The Rough:
All-access doesn't mean no problems.

The three Diamond sisters survived the summer in style after coming to live with their long-lost billionaire father. But making a place for themselves at their exclusive new Las Vegas private school is throwing them any number of gold-plated curves. Savannah's YouTube stardom turns into a Sweet Sixteen reality show extravaganza—with complimentary enemies on the side. Dangerous flirtations don't keep Peyton from a gamble that will risk far more than she planned to bet. And when Courtney and the sisters' archenemy, Madison, uncover two explosive secrets, it will rock even this town of glittering illusion—and turn their lives upside down all over again.

Sisterhood, first crushes, and scandalous secrets explode in book two of Michelle Madow's riveting series, The Secret Diamond Sisters.
Source:
Info in the
About Diamonds In The Rough
was from the press kit from the publicity team.
Buy Link(s):
The Secret Diamond Sisters by Michelle Madow
Book 1 in
The Secret Diamond Sisters
series
Genre:
contemporary drama
About The Secret Diamond Sisters:
Savannah. Courtney. Peyton.

The three sisters grew up not knowing their father and not quite catching a break. But it looks like their luck is about to change when they find out the secret identity of their long-lost dad — a billionaire Las Vegas hotel owner who wants them to come live in a gorgeous penthouse hotel suite. Suddenly the Strip's most exclusive clubs are all-access, and with an unlimited credit card each, it should be easier than ever to fit right in. But in a town full of secrets and illusion, fitting in is nothing compared to finding out the truth about their past.
Source:
Info in the
About The Secret Diamond Sisters
was from the press kit from the publicity team.
Buy Link(s):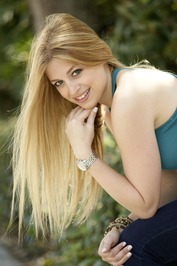 About Michelle Madow:
Michelle Madow wrote her first novel, Remembrance, in her junior year of college. Remembrance is the first book in the Transcend Time Saga, a three part series about reincarnation and true love that Michelle successfully self-published. The series was inspired by Taylor Swift's "Love Story" music video. Michelle's upcoming YA trilogy, The Secret Diamond Sisters, about three sisters who discover they are the secret heirs to a Las Vegas billionaire casino owner will be published by Harlequin TEEN in Spring 2014. Michelle graduated from Rollins College in 2010, cum laude with a Bachelor of Arts in English. She is a member of the National Society of Collegiate Scholars and the International English Honor Society Sigma Tau Delta. She received the Charles Hyde Pratt Award for Excellence in Creative Writing in 2010. She lives in Boca Raton, Florida, where she is writing more novels for young adults. She loves reading, spending time with family and friends, traveling, shopping, sunshine, Disney fairy tales, Broadway musicals, and spends way too much time on Facebook and Twitter (@MichelleMadow).