Our First Christmas by ​Lisa Jackson, Mary Burton, Mary Carter, & Cathy Lamb
Genre:
romantic suspense anthology
About Our First Christmas:
Under The Mistletoe by ​Lisa Jackson
Megan Johnson's marriage is over--or so she thinks. When her husband Chris lands in the hospital, fighting for his life, she remembers the unexpected joy of their first Christmas together.

A Ranger For Christmas by Mary Burton
The holidays bring painful memories for history professor Marissa Thompson. Agreeing to help Texas Ranger Lucas Cooper solve a case offers the perfect distraction. But as danger threatens, the joy of love has never been more tempting.

A Southern Christmas by Mary Carter
Reporter Danielle Bright is heading home for the holidays to write up a feature story about Christmas down south--and possibly win back her ex. But Sawyer, the sexy photographer along for the ride, is determined to jingle her bells.

Christmas In Montana by Cathy Lamb
Family is the ideal antidote to getting fired, but Laurel Kelly isn't prepared for the changes at home in Montana--or the fact that her college boyfriend Josh Reed now owns the family land. But a blue Christmas could be the perfect surprise for a holiday to remember.
Source:
Info in the
About Our First Christmas
was from the press kit from the publicity team.
Buy Link(s):


Other Link(s):

About Lisa Jackson:
Lisa Jackson and her sister, Nancy Bush, grew up in a small timber town in Oregon. She attended Oregon State University and later worked in the banking industry.

In 1983, Jackson's first novel, A Twist of Fate, was published by Silhouette Books. Currently, Jackson writes contemporary romantic suspense novels for Kensington Books and medieval romantic suspense novels for Onyx Books. Her books regularly place high on the New York Times, USA Today and Publisher's Weekly best seller lists.

Her novel Shiver won the Rendevous Rosebud Award, and If She Only Knew was a finalist for the Reviewer's International Organization Dorothy Parker Award for Excellence for Best Suspense Novel.

Jackson has been nominated twice for Romantic Times Reviewer's Choice Awards, winning in 2005 in the Best Medieval Romance category for Temptress.
About Mary Burton:
Mary Burton is the author of twenty-two published novels and four novellas, including her latest, CLOSE YOUR EYES, the first of four stories set in Nashville featuring the city's preeminent law enforcement family, the Morgans, and her "Texas Ranger" books, You're Not Safe, No Escape and The Seventh Victim. Her earlier work includes I'm Watching You, Dead Ringer and Dying Scream, set in Richmond, her hometown, Richmond, and Senseless, Merciless and Before She Dies, set in Alexandria. Mary's intensive research has led to interviews with law enforcement, seminars and classes, and the firing range. She is a graduate of the Henrico County Citizens Police Academy and the Richmond FBI Citizen's Academy, and has attended Sisters in Crime's Forensic University program and the Writers Police Academy in Jamestown, North Carolina.

A Richmond native whose family roots run as deep as the nation's, Mary has lived there for most of her life. She graduated from Virginia's Hollins University and had a career in marketing before committing to write full time. Her first manuscript, a historical romance, was published in 2000. She is a member of Thriller Writers of America, Mystery Writers of America, Romance Writers of America and Sisters in Crime. She travels often for signings and other appearances. She is a frequent speaker regarding writing and genre fiction, and continues to present her "Unraveling Romantic Suspense" workshop and her day-long program "Writing Your Book...The First Step."

Mary is currently at work on her fourth Nashville-set suspense novel.
About Mary Carter:
Mary Carter is a freelance writer and novelist. Mary's novel, Meet Me In Barcelona, was released in July 31st, 2014. Her newest novella, in the anthology Summer Days, was released in April 29th 2014, and in September look for her novella in Our First Christmas. Her other works include: Three Months in Florence, The Things I Do For You, The Pub Across the Pond (Also available as an audiobook through Blackstone Audio), My Sister's Voice, Sunnyside Blues,She'll Take It, and Accidentally Engaged. In addition check out these novellas: A Christmas Carousel in the anthology No Place Like Home, A Kiss Before Midnight in the anthology, You're Still the One, A Very Maui Christmas in the New York Times best selling anthology Holiday Magic, and The Honeymoon House in the New York Times best selling anthology Almost Home. Mary is currently working on her ninth novel for Kensington. She canbe found at Mary Carter Books on Facebook, or @marycarterbooks on Twitter. She loves to hear from readers!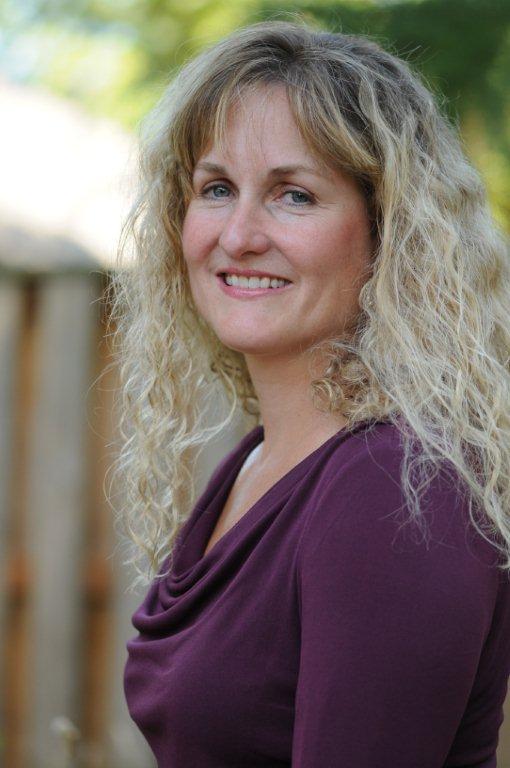 About Cathy Lamb:
Cathy Lamb was born in Newport Beach, California. As a child, she mastered the art of skateboarding, catching butterflies in bottles, and riding her bike with no hands. When she was 10, her parents moved her, two sisters, a brother, and two poorly behaved dogs to Oregon before she could fulfill her lifelong dream of becoming a surfer bum.

She then embarked on her notable academic career where she earned good grades now and then, spent a great deal of time daydreaming, ran wild with a number of friends, and landed on the newspaper staff in high school. When she saw her byline above an article about people making out in the hallways of the high school, she knew she had found her true calling.

After two years of partying at the University of Oregon, she settled down for the next three years and earned her bachelor's and master's degrees in education, and became a fourth grade teacher. It was difficult for her to become proper and conservative but she threw out her red cowboy boots and persevered. She had no choice. She had to eat, and health insurance is expensive.

She met her husband on a blind date. A mutual friend who was an undercover vice cop busting drug dealers set them up. It was love at third sight.

Teaching children about the Oregon Trail and multiplication facts amused her until she became so gigantically pregnant with twins she looked like a small cow and could barely walk. With a three year old at home, she decided it was time to make a graceful exit and waddle on out. She left school one day and never went back. She likes to think her students missed her.

When Cathy was no longer smothered in diapers and pacifiers, she took a turn onto the hazardous road of freelance writing and wrote almost 200 articles on homes, home décor, people and fashion for a local newspaper. As she is not fashionable and can hardly stand to shop, it was an eye opener for her to find that some women actually do obsess about what to wear. She also learned it would probably be more relaxing to slam a hammer against one's forehead than engage in a large and costly home remodeling project.

Cathy suffers from, "I Would Rather Play Than Work Disease" which prevents her from getting much work done unless she has a threatening deadline. She likes to hang with family and friends, walk, eat chocolate, camp, travel, and is slightly obsessive about the types of books she reads. She also likes to be left alone a lot so she can hear all the odd characters in her head talk to each other and then transfer that oddness to paper. The characters usually don't start to talk until 10:00 at night, however, so she is often up 'til 2:00 in the morning with them. That is her excuse for being cranky.

She adores her children and husband, except when he refuses to take his dirty shoes off and walks on the carpet. She will ski because her children insist, but she secretly doesn't like it at all. Too cold and she falls all the time.

She is currently working on her next book and isn't sleeping much.