Never Look Back by Clare Donoghue
Book 1 of the
DI Mike Lockyer
series
Read by
Karl Prekopp
and
Imogen Church
Genre:
crime fiction
Debut author/novel
Format:
audiobook
About Never Look Back:
A chilling and compelling debut crime thriller set in South East London. For all those who enjoy Peter James, Mark Billingham, and Peter Robinson. Three women have been found brutally murdered in south London, the victims only feet away from help during each sadistic attack. And the killer is getting braver.... Sarah Grainger is rapidly becoming too afraid to leave her house. Once an outgoing photographer, she knows that someone is watching her. A cryptic note brings everything into terrifying focus, but it's the chilling phone calls that take the case to another level.

DI Mike Lockyer heads up the regional murder squad. With three bodies on his watch, and a killer growing in confidence, he frantically tries to find the link between these seemingly isolated incidents. What he discovers will not only test him professionally but will throw his personal life into turmoil, too.
Source:
Info in the
About Never Look Back
was taken from GoodReads at
https://www.goodreads.com/book/show/21533674-never-look-back
on 01/06/2014.
My Thoughts:
The psychokiller (or PK) is targeting vulnerable and kinda stupid women. Or maybe it was just the way the victims' points of view were painted to the reader that made them sound stupid. Or maybe it might even be the writing technique used in an effort to add a bit more flair and drama to the story that made them seem stupid. Either way, I find the stupidities annoying.

Now, I am not really a crime fiction reader. I'm more of an urban fantasy geek. However I am known to go to the dark side from time to time. And I understand that a crime fiction book gotta have a "crime" in it. But I do not like the dark, gory details. Maybe that is one of the reasons that I do not read much crime fiction. But this book did not have much of the gory, so I was alright.

Other than the annoying aspect of the story, this book would have garnered a 5 out of 5 with me. As it is, I would give this book a 4.
Empirical Evaluation:
Story telling quality = 3.5
Character development = 4
Story itself = 4
Writing Style = 3.5
Ending = 4
World building = 4
Cover art = 3
Pace = (8 hours, 50 minutes and 16 seconds listening time)
Plot = 4
Narration = 4
Overall Rating:
4
out of
5 cherries
Books In The DI Mike Lockyer Series: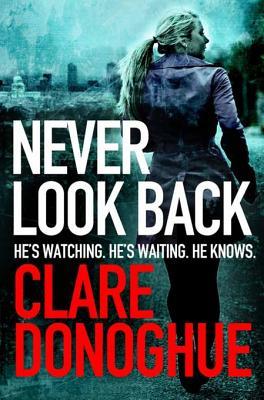 Thank you to
Audible
and the publicity team for the review copy received.
FTC Disclosure:
This book was received for free from
Audible
in exchange for an honest review.