My Tethered Soul by Dorothy Dreyer
Book 2 in the
Reaper's Rite
series
Genre:
urban fantasy
About My Tethered Soul:
It's been months since Zadie faced her sister's Reaper, months during which she's been under her mentor's magical protection. But now that she's turning seventeen, that protection is about to run out.

When dark forces lure Zadie to wander at night, she's manipulated into committing unspeakable acts. With her friends and family at risk, Zadie must try to use her powers to break free from the Reaper's grasp, or surrender to the Reaper's Rite, which can only lead to death.
Source:
Info in the
About My Tethered Soul
was from the press kit from the publicity team.
Buy Link(s):
Books In The Reaper's Rite Series: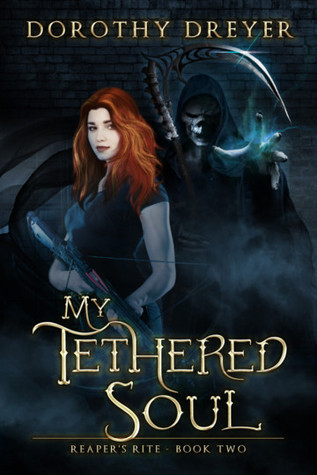 About Dorothy Dreyer:
I'm a Philippine-born American living in Germany with my husband and two teens.

I write young adult books that usually have some element of magic or the supernatural in them. I also like to read those kinds of books. Aside from reading, I like movies, chocolate, take-out, coffee, traveling, and having fun with my friends and family. I've also been known to make a pretty sweet cupcake.

I tend to sing sometimes, too, so keep me away from your Karaoke bars.
Four (4) winners will receive a digital copy of My Tethered Soul by Dorothy Dreyer (INT)
One (1) winner will receive a digital copy of My Tethered Soul by Dorothy Dreyer AND a $10 Amazon Gift Card or B&N Gift Card – Winner's Choice (INT)