Magic Dreams by Ilona Andrews
In the anthology HEXED
Book 4.5 of the
Kate Daniels series
Genre:
urban fantasy
Synopsis:
Four of the bestselling names in romance and fantasy come together in this collection of thrilling novellas featuring powerful women who know how to handle a hex or two...



New York Times bestselling author Ilona Andrews spins "Magic Dreams." Shapeshifting tigress Dali Harimau finds herself in deep waters when she must challenge a dark being to a battle of wits or risk losing the man for whom she secretly longs.


In "Ice Shards," New York Times bestselling author Yasmine Galenorn returns to the Otherworld as Iris Kuusi, a Finnish house sprite, journeys to the frozen Northlands to confront the crazed shadow of her former lover and break the curse that is keeping her from marrying the man she loves.

National bestselling author Allyson James takes you to Magellan, Arizona, where Stormwalker Janet Begay and her friends are trapped by a powerful curse. It will take every bit of magic simmering beneath her skin for the Stormwalker to survive being "Double Hexed."

From national bestselling author Jeanne C. Stein comes "Blood Debt," in which bounty-hunter-turned-vampire Anna Strong is visited by three witches who ask her to right an old magical wrong. Anna will have to live up to her last name to make it through alive.
Source:
Info in the
Synopsis
was taken from GoodReads at http://www.goodreads.com/book/show/9633064-hexed on 31/12/2011.
My Thoughts:
I think all of the short stories in this anothology is part of a series. At least "Magic Dreams" is. So I would suggest that these short stories should only be read in conjunction with the series with which they are a part of. Otherwise they might just confuse the reader. Anyway, Im only reviewing Magic Dreams here out of all the stories in this antho.

As I have said, Magic Dreams is part of the Kate Daniels series, so the world building was done a long time ago with the last 4 books or so in the series. Even so, the reader is given a sketchy background of this world in this short story so beginners or non-followers of the Kate Daniels series could still follow the story line and don't get too confused. However I still do not recommend that you read this short story as an entry point into the Kate Daniels series because: 1.) you will be cheating yourself out of a wonderful reading time with the Kate Daniels books from 1 to 4; 2.) because the short story only referred to the world of the Kate Daniels in a sketchy manner, you will not get a full appreciation of the intricate beauty of this world.

Even though this is only a short story, it managed to present a well-structured story with a full plot and a satisfying ending which I find a lot of the short stories fail to do, maybe because there isn't enough room to do all that. But this book, despite the space constraints, managed to present a well-rounded story. Kudos to Ilona Andrews!! This is also where we meet Suanmi, the dragon, and I love dragons!! I am hoping to see more of Suanmi in subsequent books!

I am already an old die-hard fan of this series, so I already love this book even before I went into it. And at the end of it, despite my expectations, it didn't diasppoint me! However this is where the disadvantages of being a rabid fan made itself most distinctly felt because I've already read most of it in bits and pieces before... despite that I enjoyed this story and would give it a 4.5 out of 5.
Empirical Evaluation:
Story telling quality = 5
Character development = 5
Story itself = 5
Ending = 5
World building = N/A
Cover art = 4
Pace = 5
Overall Rating:
4.5
out of
5 cherries
Books In The Kate Daniels Series: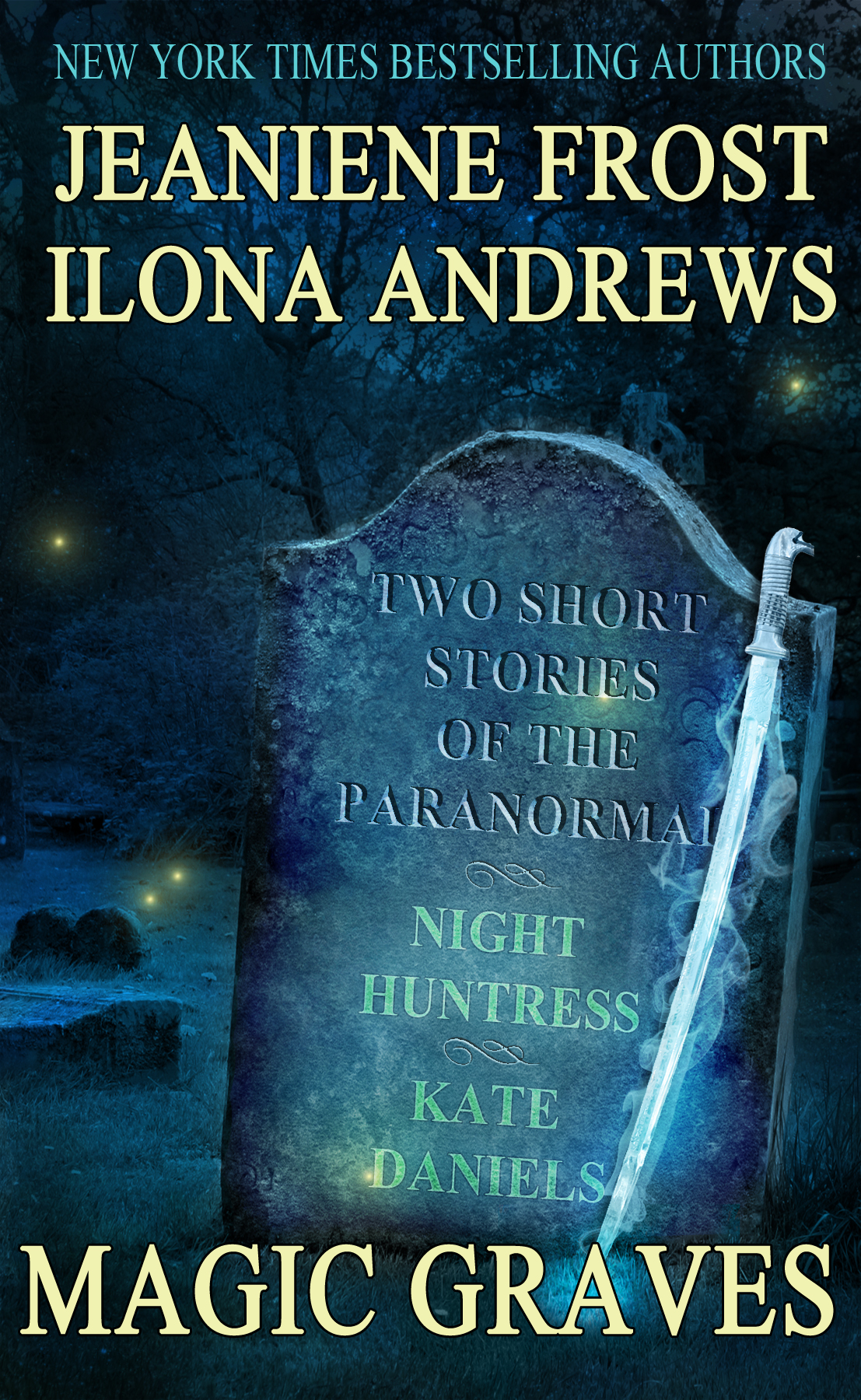 FTC Disclosure:
This short novella ebook was downloaded for free from the author's website at http://www.ilona-andrews.com/magic-gifts/ on 25/12/2011. No compensation received for this review.