THIS CONTEST IS NOW CLOSED.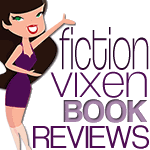 Celebrating BBAW!!
I first heard about the
Book Bloggers Appreciation Week
(
BBAW
) from
Fiction Vixen
where I stumbled upon
her BBAW giveaway
. So, like the proverbial curious cat I went and had a nosey at the
BBAW blog
. When I first stumbled upon the
BBAW blog
I immediately thought that I would join! Then I read on... then I found that it is just a tad too complicated. Too many rules. And I honestly do not think that I could keep up with all of it. It is a nice big event though. And I really, really like the idea of it! If I didn't have a day job which takes precedence to my blogging hobby, then maybe I would join it! Day job pays for the pint, the mortgage and the bills, see... So I decided to celebrate
BBAW
in my own way. The
official BBAW
event dates ran from September 13, to end on September 17. Since I stumbled upon this a bit late, my own little
BBAW
celebration will run from now until September 17. It means you got two days to get your chance to bag yourself a free copy of the entire
Study trilogy
by
Maria V. Snyder
!
And, no, my curiousity did not kill me, just in case you were curious
:)
The Prize:
So, let me show you what the postman will be delivering to your door if you win this
BBAW giveaway
:
*
Please note that the cover art pic used in this blog post may not match the cover art of the book that you will receive in the post as the prize.
Cover art above is what the winner will get in the post.
To Enter:
Want it? Become a follower, leave a comment with this post with your email add, blog address and that's it!
And because this event is in celebration of the blogging community, you have to have a blog to enter this contest. Please leave the url address of your blog so that readers of this post can visit your blog should they be curious enough to do so. This is also a nice way to gain traffic for your blog.
Contest is open to everybody on earth where the post office can reach you. Ends at the end of the BBAW event, which is on September 17. Winner is picked on the 23rd and will be emailed thereafter. If you are not comfortable with leaving your email here, because it is a good way of getting spammed, email it to me at
mischivusfairy-bbaw [at] yahoo [dot] com
with your name (the name you used to comment here and your GFC name) so that I can marry your email add with your entry
:)
Contest Rules:
Open only to Cherry Mischievous followers (via Google Friend Connect).

Not yet a follower? Just click the "FOLLOW" button on the sidebar. Easy peasy!

You have to be a blogger to enter this contest. You do not have to have a blogspot blog. LiveJournal, Wordpress or any other online blog host is acceptable. Even blogs at MySpace is acceptable. So long as you can stake a claim at being a blogger will qualify you enter this contest.

Please leave the url address of your blog in a comment with this contest post.

Leave me a way to contact you should you win. If you do not want to leave your email add in a comment here with your entry, you can email it to me at mischivusfairy-bbaw [at] yahoo [dot] com.

Please leave your name/alias which you used to enter this contest with so that I can marry your email add to your entry. If not, I might be emailing somebody else with your prize!

Extra Entries:

A participant of this contest gets one extra entry credit every time he/she spreads the word about this contest after verification of the url address given in the comment. However, only one extra entry will be credited per site. Like for example, you can tweet as many times as you like but that will count only as one extra entry credit. Although we do appreciate it if you tweet multiple times about this contest!

This contest is open internationally where accessible to the post office.
Winner have one week to claim prize otherwise prize will become forfeit.
Void where prohibited.
Questions? Ask! mischivusfairy-bbaw [at] yahoo [dot] com.
Please read the blog's Disclaimer as it forms part of the contest rules.
*Amended: 16/09/2010.