I would like to thank
The Qwillery
for hosting the
Interview with Lisa Shearin and Contest
which made it possible for me to win
The Raine Benares Series
by
Lisa Shearin
!!!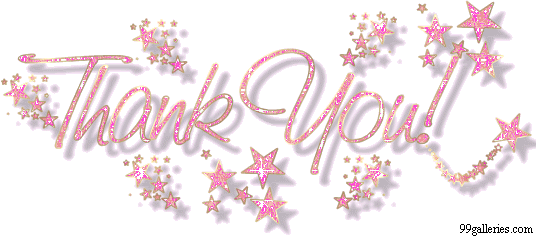 The Raine Benares series:
Magic Lost, Trouble Found (Book 1)
My name is Raine Benares. I'm a seeker. The people who hire me are usually happy when I find things. But some things are better left unfound…

Raine is a sorceress of moderate powers, from an extended family of smugglers and thieves. With a mix of street smarts and magic spells, she can usually take care of herself. But when her friend Quentin, a not-quite-reformed thief, steals an amulet from the home of a powerful necromancer, Raine finds herself wrapped up in more trouble than she cares for. She likes attention as much as the next girl, but having an army of militant goblins hunting her down is not her idea of a good time. The amulet they're after holds limitless power, derived from an ancient, soul-stealing stone. And when Raine takes possession of the item, it takes possession of her.

Now her moderate powers are increasing beyond anything she could imagine—but is the resumé enhancement worth her soul?
Armed And Magical (Book 2)
My name is Raine Benares. Until last week I was a seeker—a finder of things lost and people missing. Now I'm psychic roommates with the Saghred, an ancient stone with cataclysmic powers. Just me, the stone, and all the souls it's ingested over the centuries. Crowded doesn't even begin to describe it…

All Raine wants is her life back—which means getting rid of the stone and the power it possesses. To sort things out, she heads for the Isle of Mid, home to the most prestigious sorcery school, as well as the Conclave, the governing body for all magic users. It's also home to power-grubbing mages who want Raine dead and goblins who see her as a thief. As if that's not enough, Mid's best student spellsingers are disappearing left and right, and Raine's expected to find them.

Lives are at stake, goblins are threatening to sue, mages are getting greedier, and the stone's power is getting stronger by the hour. This could get ugly.
The Trouble With Demons (Book 3)
My name is Raine Benares. I'm a seeker. People hire me when they need something found. I'm not usually the one being sought. But that all changed when I found the Saghred, a soul-stealing stone of unlimited power — and the bane of my existence. Now mages and madmen have me in their sights, not to mention demons…

An opened Hellgate leads to a demon infestation on the Isle of Mid, and while there's never an ideal time to face down demon hordes, it's hard to imagine a worse one. Already fighting the influence of the Saghred, Raine discovers she is also magically bonded to a dark mage and a white knight, two dangerous and powerful men on opposing sides — and Raine's stuck in the middle.

But with demons pouring through the Hellgate, Raine can't afford to be distracted. Turns out, the demons want the key to unlock the Saghred. As a seeker, Raine should be able to find it first. As the axis of light and dark powers, she's a magical cataclysm waiting to happen…
Bewitched And Betrayed (Book 4)
My name is Raine Benares. I'm a seeker. I find lost things and missing people — usually alive. Finding the specters of six evil mages who escaped the Saghred, a soul-eating stone of unlimited power, was easy. Stopping them before they unleash Hell on earth just may be the death of me.

Being bonded to the Saghred wasn't my idea — neither is hunting down its escapees. Especially not when one of them is also hunting me. He's regenerating his body by taking the lives of powerful victims, along with their memories, knowledge, and most important of all, their magic. The dark mage wants control of the Saghred, and if he gets it, he'll become an evil demigod whom no one can stop. The only thing in his way is me.

One of us doesn't stand a ghost of a chance.
Source:
Info in
The Raine Benares series
was taken from The Qwillery at
http://qwillery.blogspot.com/2010/05/interview-with-lisa-shearin-and-contest.html
on 15/05/2010.
I would like to thank
Miranda
for holding a book giveaway at
Goodreads
which made it possbile for me to win
Sex In The City Paris
edited by Maxim Jakubowski!!!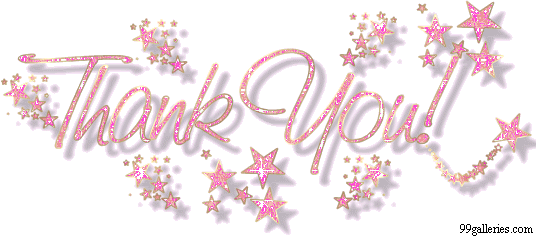 Hatching Magic by Ann Downer
This book was bought from amazon.
About Hatching Magic:
Poor Theodora Oglethorpe! Her biologist father has gone off to explore the jungles of Laos without her, her two best friends are away on vacation, and a long hot lonely Boston summer is all she has to look forward to.

Poor Gideon! Wycca, his pet wyvern, has disappeared through a magic hole in time in search of a place to lay her egg. Kobold, Gideon's rival wizard, wants nothing more than to capture Wycca and turn her against her master. In a desperate attempt to rescue Wycca from Kobold's evil clutches, Gideon follows her through the magic hole... and finds himself transported from his castle in thirteenth-century England to the terrifyingly modern world of Boston, Massachusetts, in the year 2002.

Little does Gideon know that what he needs most in order to find his wyvern is stuck to the bottom of Theodora's shoe. And little does Theodora know that Gideon is the reason why her summer vacation has begun to seem a whole lot more interesting...
Source:
Info in the
About Hatching Magic
was taken from the book's cover sleeve.