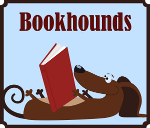 Summer Giveaway Hop 2013:

Win a book from BookDepository (up to a maximum cost of £10 or approximately USD$15)!



Runs from the 1st of August until the 7th, 2013. Hosted by Bookhounds.
To Enter:
Fill in the rafflecopter form below to enter. If rafflecopter does not load in your browser, leave your email address in the comment section (in broken pattern same as my email below to avoid spam bots) and that will include you in the draw, however, you will not be able to take advantage of the optional entries offered in the rafflecopter. More entries means more chances of winning. Alternatively you can try and see if you could access the rafflecopter form
HERE
.
HERE
.
The giveaway is open to international readers where Book Depository ships to. A list of countries where Book Depository ships to is here. Please check if your country is in the list to avoid disappointment.
Ends on August 7.
Winner will be announced soon thereafter. Winner will also be sent an email notification with this email address: cherrymischif-winnr [at] yahoo [dot] com, in which winner has to reply within 72 hours to claim the prize or another winner will be picked. Please check your spam folder.
If you are under 13, you must have parent(s)/guardian(s) permission to enter.
Please note that all entry possibilities in the rafflecopter, i.e., follow(s)/like(s)/post(s), etc., needs to be in a "public" setting where applicable so that it is viewable by me when checked.
Email subscribptions and the like has to be "verified" subscriptions to qualify as an entry.
Void where prohibited.
Questions? Ask! cherrymischif-contstcontact [at] yahoo [dot] com.
Please read the terms and conditions at the bottom of the rafflecopter for giveaway specific rules and the blog's Disclaimer as it forms part of the contest rules.
Now go and win more summer reads: