River Marked by Patricia Briggs
Book 6 of the Mercy Thompson series
Genre:
adult urban fantasy
Car mechanic Mercy Thompson has always known there was something different about her, and not just the way she can make a VW engine sit up and beg. Mercy is a shapeshifter, a talent she inherited from her long-gone father. She's never known any others of her kind. Until now.

An evil is stirring in the depths of the Columbia River — one that her father's people may know something about. And to have any hope of surviving, Mercy and her mate, the Alpha werewolf Adam, will need their help…
Source:
Info in the
About River Marked
was taken from the GoodReads at http://www.goodreads.com/book/show/8087906-river-marked on 29/05/2011.
My Thoughts:
I read this book right after I read Silver Borne so there was continuity in the reading experience which enhanced my reading enjoyment of this book. I think this series is blessed by the cover art goddess in the US. Not so much in the UK. If I was encountering this series for the first time on a bookstore shelf, the US cover would trigger my book buying radar with an irresistible pull!

River Marked is not as dark as Iron Kissed which I liked. The very dark urban fantasies is not too much to my liking. There were also a few revelations in this book which were a pleasant surprise! I said in my review of Bone Crossed (book 4), that Patricia Briggs is getting predictable, this book proved me wrong! I liked these new twists in the plot. It also points that interesting things are happening in the coming books in this series. Something to look forward to! Overall, this is another masterpiece installment in the Mercy Thompson series and I would give it a 4.5 out of 5.
Empirical evaluation:
Story Telling Quality = 5
World Building = 5
Character Development = 5
Writing Style = 5
Plot = 4.5
Pace = 4.5
Story Itself = 4
Ending = 4
Overall Rating
4.5
out of
5 cherries
Books In This Series:
Click on the cover image to go to my review or the GoodReads page of the book for more info.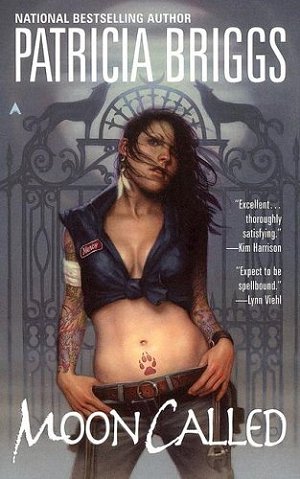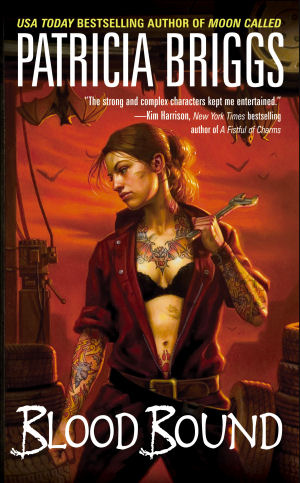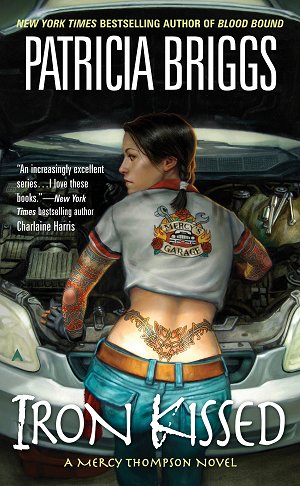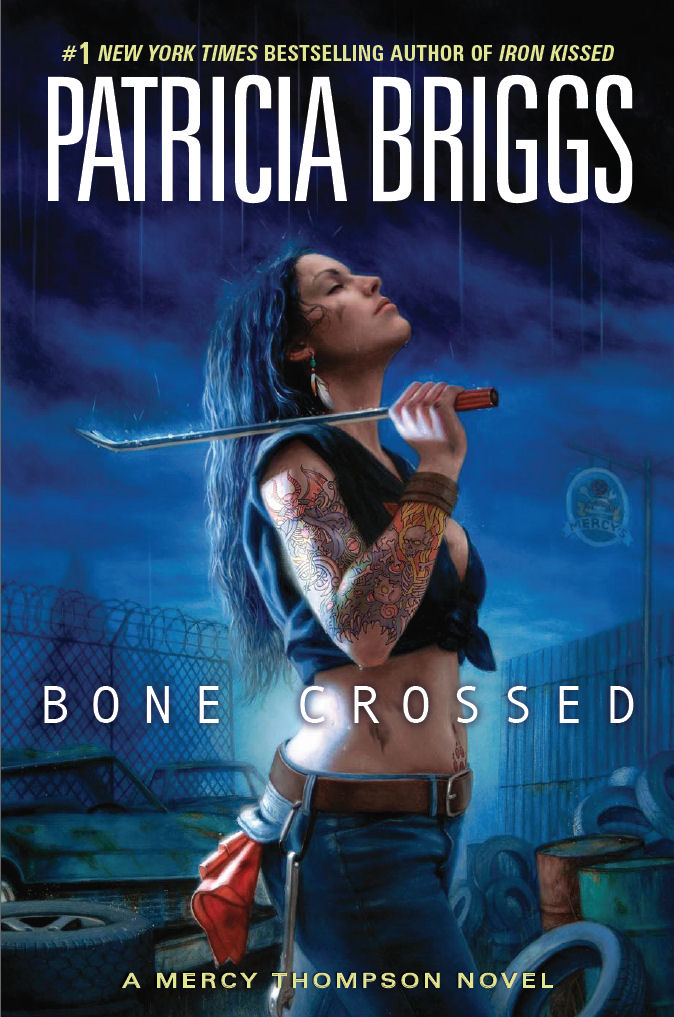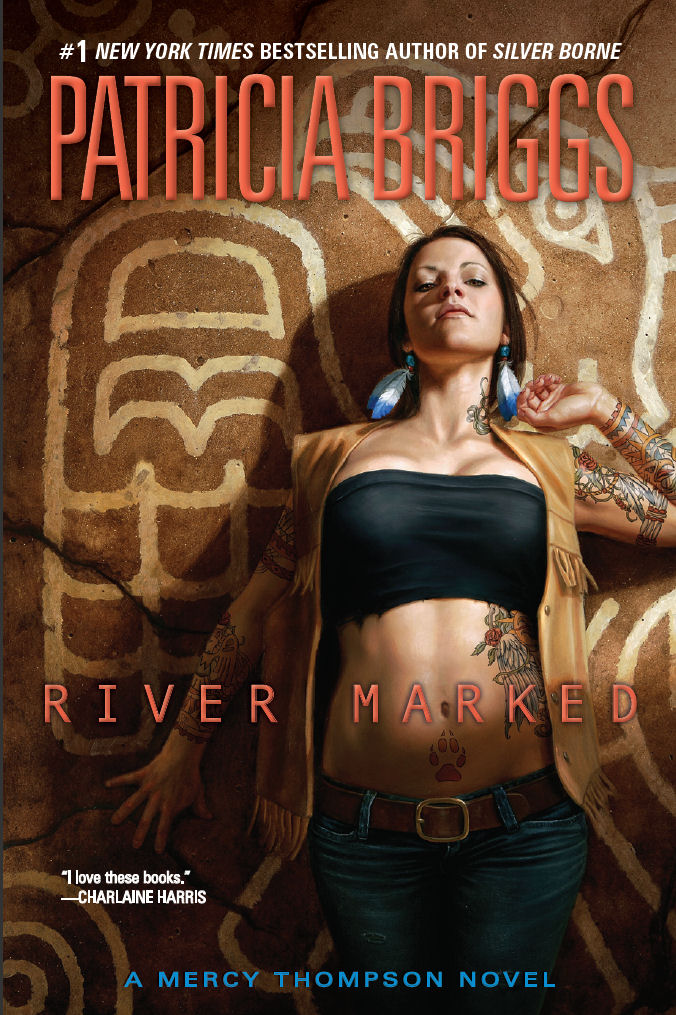 Thank you
to
ACE
for the ARC of
River Marked
by
Patricia Briggs
received!