Forgive My Fins by Tera Lynn Childs
Book 1 of the
Fins series
About Forgive My Fins:
Lily Sanderson has a secret, and it's not that she has a huge crush on gorgeous swimming god Brody Bennett, who makes her heart beat flipper-fast. Unrequited love is hard enough when you're a normal teenage girl, but when you're half human, half mermaid like Lily, there's no such thing as a simple crush.

Lily's mermaid identity is a secret that can't get out, since she's not just any mermaid – she's a Thalassinian princess. When Lily found out three years ago that her mother was actually a human, she finally realized why she didn't feel quite at home in Thalassinia, and she's been living on land and going to Seaview high school ever since, hoping to find where she truly belongs. Sure, land has its problems – like her obnoxious, biker boy neighbor Quince Fletcher – but it has that one major perk – Brody. The problem is, mermaids aren't really the casual dating type – when they "bond," it's for life.

When Lily's attempt to win Brody's love leads to a tsunami-sized case of mistaken identity, she is in for a tidal wave of relationship drama, and she finds out, quick as a tailfin flick, that happily-ever-after never sails quite as smoothly as you planned.
Source:
Info in the
About Forgive My Fins
was taken from GoodReads at http://www.goodreads.com/book/show/6710476-forgive-my-fins on 21/07/2011.
Review:
Tera Lynn Childs is a new-to-me author and I like her "author's voice". She had me laughing and crying in turns. I like that! Consequently the reading was quick-paced and the book ended way too soon.

Tbe heroine's character development feels to me slightly stilted. I really wanna like her character and to some degree, I do. But it seems that everybody else in the story is a well developed character except the main female protagonist! WTF! But I like Quince, I can connect with him. I can sympathize with him. Okey, okey, I'm a sucker for angsty heroes! Anyway, like I said, everybody else is well developed except for Lily, the main female protagonist. So I can't really give the overall character development a low rating. And no, Lily doesn't look like this mermaid pic we have here. This pic is what Lily aludes to as the fairytale-lized mermaid.

The plot: The heroine's stupidity is drawn out and the profound realization of a person's true depth hit her all of a sudden without much of a precipitating factor, just like that. So why hasn't this realization occurred before then? Why not at some point in time afterwards? So what made that point in time different from any other that the realization happened? There isn't much of a reason that I could see other than that it is convenient in the story to be so. It brings the suspension of disbelief down a couple of notches. I like it better if there is a gradual build-up to a salient point in the story. A logical flow of events. Instead of just drop it down on the reader like a bomb. Having said that, I would say that the author's voice is that good that I can forgive this weakness in the plot.

Overall, I enjoyed this book and I would read another work by this author again.
Empirical Evaluation:
Story telling quality = 5
Character development = 4
Story itself = 4
Ending = 4
World building = 4.5
Cover art = 3.5
Plot = 2.5
Pace = 4
Overall Rating:
4
out of
5 cherries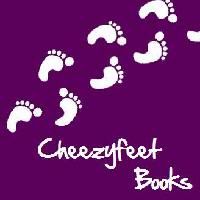 I would like to
thank
Bella
of
Cheezyfeet Books
for hosting a contest which made it possible for me to win
Forgive My Fins
by
Tera Lynn Childs
from the wonderful people at
Templar
!