<center><a href="http://www.cherrymischievous.com/2010/11/book-reviewers-wanted.html" target="_blank"><img src="http://1.bp.blogspot.com/_3bPl5xYo6VE/TOkdo1gBq2I/AAAAAAAAEhs/NlmiGHvi8_8/s1600/IReviewForCherryMischievous.png" height="140" width="130"/></a></center>
Free Books In Exchange For A Review! (This book scheme is now closed. There will be another if this trial run is successful, so watch this space!)
I have free books for book reviewers with free mailing anywhere in the world! The catch is, you have to review the book, usually here at Cherry Mischievous. This is the thing, I have too many books and can't read them all... I need help reviewing these books. However, to make the selection a bit more interesting, I've added books in which I have extra copies of. And books which I like to promote. This is also my way of giving the books I recieved for free a little bit more promotion by sharing it with fellow readers. This offer is based on
trust
,
availability
and
first-come-first-serve-basis
. If the book is still available, then it is yours. If it has been given to someone else who asked before you did, then you probably need to pick another one. I always liked to think that us, in the book blogging community, are an honest bunch... so I will send you the book completely free and it is up to you to deliver your end of the bargain. The thing is, if you deliver your end of the bargain, there will be a next time for you. That means that you will get to request another free book from Cherry Mischievous. And there is a huge possibility that you will get the book that you like the next time. The better your reviewer record with us is, the more priority you will get with the books that you choose. That means if there were 5 people who requested the same book at the same time, the reviewer with the best record gets it. I've just thought this scheme up so it might change as our experience with it teaches us a few tricks
:)
...So the books available for you to review are listed below. Email me with the
title
of the book that you like,
your age
and the
address
where you want the book sent to at
cherrymischif-reviewer [at] yahoo [dot] com
. You have about a month to hand in your review, then you will be considered a non-returnee.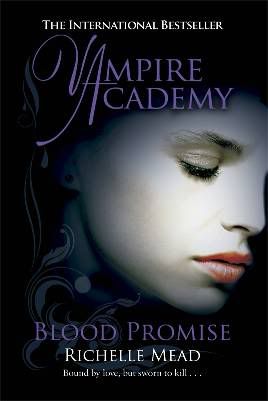 Blood Promise
by
Richelle Mead
is no longer available.
Dark Lover
by
JR Ward
is no longer available.
A Wild Light by Marjorie Liu
About A Wild Light:
For too long Maxine Kiss has felt an inexplicable darkness inside her-a force she channels into hunting the demons bent on destroying the human race. But when she finds herself covered in blood and crouched beside her grandfather's dead body with no memory of what happened, Maxine begins to fear that the darkness has finally consumed her.
Source:
Info in the
About A Wild Light
was taken from the author's website at http://marjoriemliu.com/index.php?/novels/details/a_wild_light/ on 20/09/2010.
Tempest Rising
by
Nicole Peeler
is no longer available.
Magic To The Bone
by
Devon Monk
is no longer available.
My review of Magic To The Bone is here.
Received a few emails from bloggers. Will reply on the weekend when I have the time. At the moment am too tired from work (day job) to sit at my computer, sorry!
Please note:
The cover art used here may not correspond with the actual cover of the book that you will get.
The book that you will get may or may not be brand new. In fact, it most likely be already read by me or by another Cherry Mischievous author.
By requesting books for 18s or older reviewers only, you are confirming that you are 18 or older.
This scheme is void where prohibited.
Cherry Mischievous reserves the right to refuse a book request.
Not all the books posted as available for this scheme have been read by any of the Cherry Mischievous authors, therefore, if there is any error in classifying a book, i.e., appropriate for 18s or older only, please bring it to our attention at cherrymischif-reviewer [at] yahoo [dot] com. And if you are under 18, please do not request these books.
Please read the blog Disclaimer as it forms part of the rules of this scheme.
Efforts will be made to update this page as accurately and timely as possible. In cases where this is not possible, please bear with me. You can email me at cherrymischif-reviewer [at] yahoo [dot] com if you have any questions. So expect this post to change accordingly.