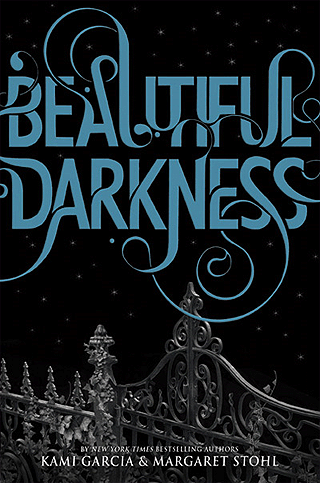 Beautiful Darkness
by

Kami Garcia and Margaret Stohl
Genre:
urban fantasy, YA
About
Beautiful Darkness
:
Ethan Wate used to think of Gatlin, the small Southern town he had always called home, as a place where nothing ever changed. Then he met mysterious newcomer Lena Duchannes, who revealed a secret world that had been hidden in plain sight all along. A Gatlin that harbored ancient secrets beneath its moss-covered oaks and cracked sidewalks. A Gatlin where a curse has marked Lena's family of powerful supernaturals for generations. A Gatlin where impossible, magical, life-altering events happen.

Sometimes life-ending.

Together they can face anything Gatlin throws at them, but after suffering a tragic loss, Lena starts to pull away, keeping secrets that test their relationship. And now that Ethan's eyes have been opened to the darker side of Gatlin, there's no going back. Haunted by strange visions only he can see, Ethan is pulled deeper into his town's tangled history and finds himself caught up in the dangerous network of underground passageways endlessly crisscrossing the South, where nothing is as it seems.
Source:
Info in the About Beautiful Darkness was taken from GoodReads at http://www.goodreads.com/book/show/7842288-beautiful-darkness on 06/10/10.
My review of
Book 1: Beautiful Creatures is here
.
Review:
Positives:
Image on the right reminds me of Lena. Maybe Lena and Ethan has grown on me with the waiting time between getting my hands on this ARC and the first book,
Beautiful Creatures
, that I was actually looking forward to reading this one. What I said about the first book still holds true with this one. The things I liked most about Beautiful Darkness is the humour between the lines. The book made me smile. Humour makes for a pleasant read. Plus, I like the authors' "voice". They have a way of telling the story in such a way that is pleasant to read. Second is the ending. The authors gave us an ending with satisfying resolution even though it also gave us the lead to the next book's story giving it a cliffhanger effect. I like satisfying resolutions!
:)
I also like the way the plot twists and the surprises it brought! What a wonderful read that makes!!
My favourite character:
Lucille
...
Not so positive:
Dramatic Overkill.
It has the tendency to be too
dramatic
! Specially towards the end. The characters talk about hurrying because they are running out of time yet they take the time to stage drama revelations!?! It kinda brought the believability status a notch down. And I still think the cover could do with an artistic injection from the likes of
Gene Mollica
. However I am pretty resigned by now that this series is going to have
non-attractive covers
. What can I say? It's Monday. Shoot me.
Story telling quality = 4.5
Ending = 4.5
Cover art = 2
Story itself = 4
Plot = 4.5
Pace = 3.5
Overall Rating
:
4
out of
5 cherries
Buy Link: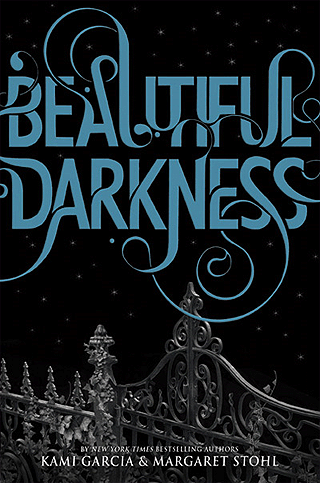 Acknowledgements:
Lena-like picture - was taken from LadySymphonia's site at
http://lady-symphonia.deviantart.com/
.
Lucille-like picture - was taken from moroka323's site at
http://moroka323.deviantart.com/
.