Magic Bite by Leia Stone and Lucía Ashta
Book 1 of the
Supernatural Bounty Hunter
series
Narrated by
Kate Marcin
Genre:
urban fantasy
Format:
ebook & audiobook
About Magic Bite:
Evie Black and her demon imp partner, Cass, are two of the most fearsome supernatural bounty hunters on the West Coast. But when Evie's beloved grandmother dies, her world shatters. After finding the bottom of a bottle of tequila, Evie breaks the one rule she knows better than to ignore: Never hook up with a werewolf. Especially when he's the local alpha who, oh by the way, happens to be her gran's sworn enemy. Yeah, complicated doesn't even begin to cover what happens next. On top of it all, she'll have to navigate the consequences of her actions while hunting a dangerous siren who's on the most wanted mark list, the one whose secrets are as dangerous as her own.
Source:
Info in the
About Magic Bite
was taken from GoodReads at
https://www.goodreads.com/book/show/43130378-magic-bite
on 19/06/2019.
Buy Link(s):
My Thoughts:
Promising start to a new-to-me series.

This book ended in a big whooping cliffhanger and that is one of the main resasons that this book is never going to be a 5 out of 5 when the story telling quality is good.

This is a coming of age book where the heroine embarks on a journey of self-discovery. Not much of a plot. But then again, this is an urban fantasy book and not a thriller nor crime fiction, so I wasn't really looking for one.
Empirical Evaluation:
Story telling quality = 4
Character development = 3.5
Story itself = 3
Writing Style = 3.5
Ending = 1
World building = 4
Cover art = 4.5
Pace = 3
Plot = 2
Narration = 4
Overall Rating:
3
out of
5 cherries
Books In The Supernatural Bounty Hunter Series: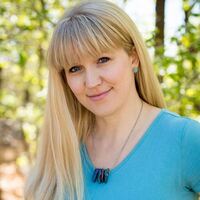 About Leia Stone:
Leia Stone is the USA TODAY bestselling author of the Matefinder series which is optioned for flim, and the Hive Trilogy. She lives in Arizona with her husband, two kids and her dog. When she is not chasing around her twin son and daughter, or writing, she has her nose shoved in a book. She wrote her first book when she was 23 years old. Keep reading and live with purpose.
About Lucía Ashta:
I'm Lucía Ashta, creator of alternate realities and the kind of stories I like to get lost in as a reader. I love magical adventures (the more magical, the better!) that fascinate me with their twists, turns, and wild characters, both human and otherwise, so that's what I write. Fresh stories that move beyond the ordinary to explore what's possible when we suspend disbelief.

A former architect and attorney, I now get to dedicate myself full-time to bringing life to worlds I wish existed. Since I get to live in these other worlds through my writing much of the time, i consider myself pretty lucky.

Sign up for my newsletter to find out about new releases, giveaways, and sales and to receive a free book at: http://luciaashta.com/newsletter.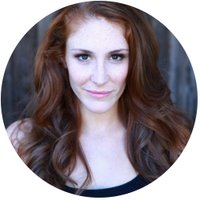 About Kate Marcin:
I do voiceover so that I can help bring my client's projects to life with a voice that sounds real and relatable. I absolutely love it. Since I was a kid, I've been fascinated with the performing arts. Now working for clients like Google, Dell and Skechers, I feel most comfortable embodying that relaxed, conversational, down-to-earth millennial spirit. Why am I telling you all this? Because I want to make your choice of who you hire as easy as possible so that your boss gives you the keys to her brand new Tesla and let's you take over her corner office on the same day she's come down with measles and has almost been pecked to death by a pigeon. Seriously, I'm here to help.
FTC Disclosure:
The different formats of this book were purchased with private funds.
No money received for this review.