Spell Hound by Lindsay Buroker
Book 2 in the
Witch In Wolf Wood
series
Narrated by
Vivienne Leheny
Genre:
urban fantasy
Format:
ebook & audiobook
About Spell Hound:
Since Morgen Keller arrived in the small town of Bellrock, she's learned that magic is real, fought battles with werewolves, and managed to turn the local witches into enemies. As an introverted database programmer, she's not equipped to handle any of this.

Fortunately, she has an ally: the fearsome werewolf Amar.

Unfortunately, one of the witches branded him and can take control of him whenever she wishes.

To have a chance of freeing her werewolf ally, Morgen must learn to harness the power she inherited from her grandmother. She may also have to find a familiar, confront a powerful witch, and admit that she has feelings for Amar. What could go wrong?
Source:
Info in the
"About Spell Hound"
was taken from GoodReads at
https://www.goodreads.com/book/show/58985740-spell-hound
on 18/04/2022.
Buy Link(s):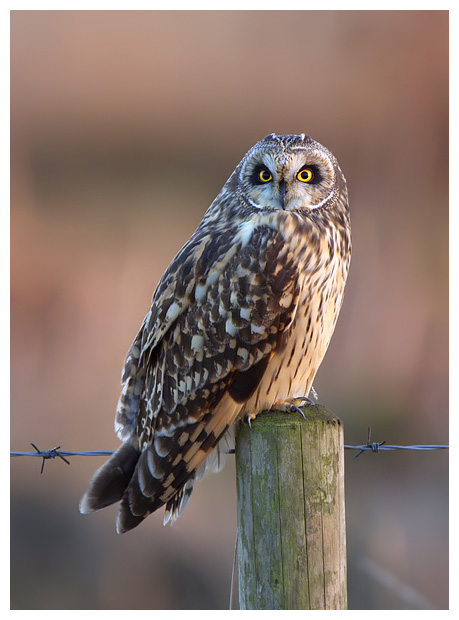 My Thoughts:
It is only while reading book 2 that the thought occurred to me... why did grandma not warded her property? Maybe because she thought she was too strong or at least strong enough to combat enemies in her own grounds? It did not seem to stop poachers from stealing the glowing mushrooms in her property... Or was grandma happy to share with others what was growing in her property? That does not seem to be the case judging by what Amar is saying about him being a protector of Wolf Wood... Things don't add up here. But these inconsistencies are very easy to willfully ignore, seeing that the book is giving me enjoyable reading time.

The ending is still a cliffhanger but also closed the dilemma in the book quite nicely. I appreciated that given this author's fondness for leaving threads hanging for endings.
Empirical Evaluation:
Story telling quality = 4.5
Character development = 4
Story itself = 4
Writing Style = 4
Ending = 4
World building = 4.5
Cover art = 5
Pace = (7 hrs and 50 mins listening time)
Plot = 3
Narration = 5
Overall Rating:
4.5
out of
5 cherries
Books In The Witch In Wolf Wood Series:
About Lindsay Buroker:
Full-time indie fantasy/scifi author who loves hiking, tennis, and vizslas.
About Vivienne Leheny:
For over two decades, Vivienne Leheny has worked professionally in New York City and Los Angeles as an actor, voiceover artist and writer. She's appeared on Off-Broadway and regional theatre stages, been screened at numerous film festivals (including Sundance in the 2019 opening night film: AFTER THE WEDDING), toured the northeast doing stand-up, and her writing has been published in national publications.

Vivienne has built a successful audiobook narration business, reading under her own name as well as under the pseudonyms, "Nola Zandry" and "Lily Collingwood." She has a home studio and records using punch & roll software. Currently narrating six ongoing series, she also has numerous stand-alone book narrations, all of which are doing brisk sales on Audible, Amazon and iTunes. She's narrated titles for Harper Collins, Macmillan, Recorded Books, and Simon & Schuster, among other audiobook publishers.

Vivienne will soon be recording her 150th audiobook narration.

Her audiobook narration course, The Voice in their Ear, has been a sell-out Maine Media Workshops+College, where she's also taught her Putting Your Voice to Work: Building a Career in Voiceover curriculum, while her Breaking Into Audiobooks seminar for the SAG Foundation fills up quickly and with long wait lists. She's also taught audiobook narration at the Caymichael Patten Studio.

She's recorded over a thousand promotions for NBC programming (Saturday Night Live, Nightly News, Days of our Lives, Late Night with Conan O'Brien), including over a decade with The Today Show. She's also done promotional spots for HBO, Showtime, and Bravo. Vivienne has voiced numerous national commercial campaigns, including Coca Cola, Fruit of the Loom, Florida Orange Juice, Bristol Meyers Squibb, Maxwell House and Revlon.

Her narration work has run the gamut, from Chain Gang Girls on Oxygen to Charles and Di: Once Upon a Time on TLC, from Fine Living's Esquire's Man at His Best to the six-part series Killer Outbreaks on Animal Planet, where she was the voice of the Bubonic Plague and West Nile Virus. She's also the voice for the mysterious and disturbing "Phoenix Project" in the popular video game Assassin's Creed, Unity.
FTC Disclosure:
The ebook and audiobook were bought with private funds.
No money received for this review.