Magic Binds by Ilona Andrews
Book 9 of the
Kate Daniels series
Genre:
urban fantasy
About Magic Binds:
Mercenary Kate Daniels knows all too well that magic in post-Shift Atlanta is a dangerous business. But nothing she's faced could have prepared her for this…

Kate and the former Beast Lord Curran Lennart are finally making their relationship official. But there are some steep obstacles standing in the way of their walk to the altar…

Kate's father, Roland, has kidnapped the demigod Saiman and is slowly bleeding him dry in his never-ending bid for power. A Witch Oracle has predicted that if Kate marries the man she loves, Atlanta will burn and she will lose him forever. And the only person Kate can ask for help is long dead.

The odds are impossible. The future is grim. But Kate Daniels has never been one to play by the rules…
Source:
Info in the
About Magic Binds
was taken from GoodReads at
https://www.goodreads.com/book/show/17333174-magic-binds
on 27/06/2016.
My Thoughts:
I like it when things nicely fall in together like pieces of a puzzle to reveal the picture. I was wondering what happened to Ana, Greg Feldman's ex-wife, who was first mentioned in Magic Bites. Then Kate mentioned in their dinner convention with Roland at Applebee's [I. Andrews, Magic Shifts, (Ace, 2015), p. 290] that Ana, the clairvoyant ex-wife of Kate's dead guardian, no longer return her calls. Telling me that Ana is still there but just not in the picture anymore and explains why she wasn't mentioned in so many books since Magic Bites.

However, I do not like it when the story lines contradict each other! In Magic Slays, Evdokia of the Witch Oracle told Kate that her mother, Kalina, came to attend Kalina's mother's funeral. [I. Andrews, Magic Slays, (The Berkley Publishing Group, 2011), p. 120]. Then all of a sudden, Kalina's mother was alive again and living in Seattle in Magic Shifts. Roland tried to lure Kate out of Atlanta with the idea of visiting her grandmother (Kalina's mother) who was supposedly old and not long to live anymore in Seattle [I. Andrews, Magic Shifts, (Ace, 2015), p. 285]. Kate's other grandmother, Semiramis, is in Mishmar trapped between life and death limbo. So Kate has three grandmothers?!... *Sigh*

Speaking of unsolved issues, I am still wondering if Gene Monroe (wolf alpha who owned a silver-producing land in North Carolina) was really Roland's lackey or not. Or was there some other explanation? It was not very clear in Magic Breaks and I was hoping that we'd get a little clarification in this book... but no such luck...

This book... beautifully continued the complicated relationship between Kate and her father, Roland. Told in this authors' trademark compelling story telling quality with a solid plot. What can I say? I am an old die hard fan... Can't wait for the next book and read more about Kate and Roland's saga! Would the author end it with a bang??? What kind of HEA (happily ever after) would they get? Or is it an HEA?... Love, love, love, this series!!
Empirical Evaluation:
Story telling quality = 5
Character development = 5
Story itself = 5
Ending = 5
World building = 5
Cover art = 5
Pace = 5
Plot = 5
Overall Rating:
5
out of
5 cherries
Books In The Kate Daniels Series: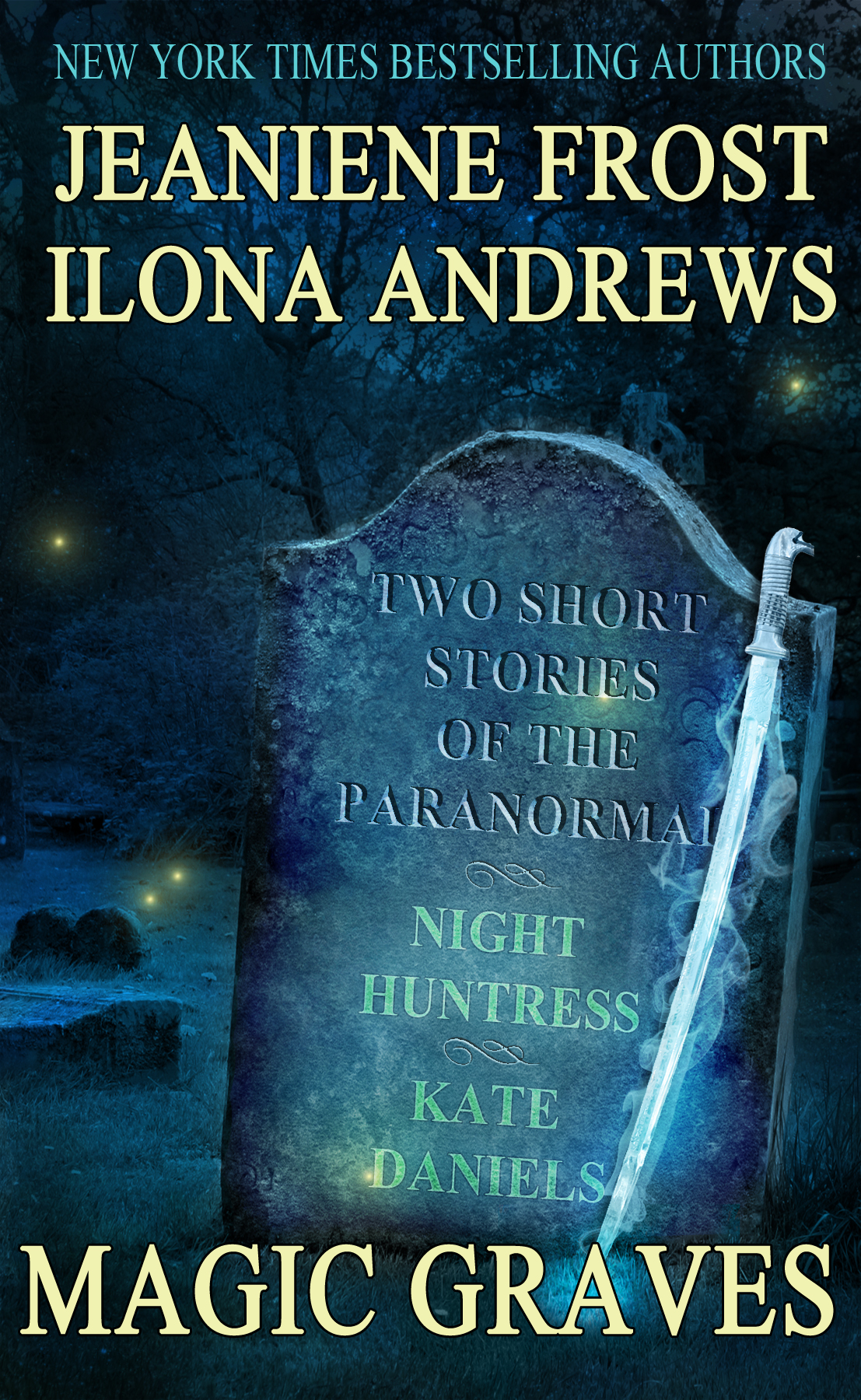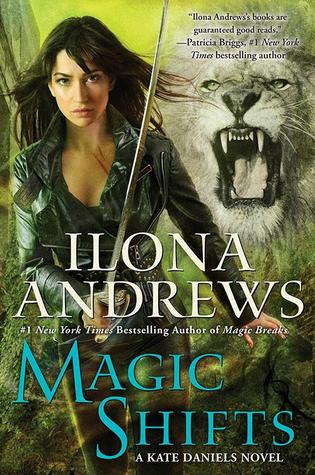 Thank you to the publisher for the review copy received.
FTC Disclosure:
This book was received for free from the publisher.
No money received for this review.