Wrestling With Gods
Edited by
Liana Kerzner
and
Jerome Stueart
Featuring works by:
Derwin Mak
,
Robert J. Sawyer
,
Tony Pi
,
S. L. Nickerson
,
Janet K. Nicolson
,
John Park
,
Mary-Jean Harris
,
David Clink, Mary Pletsch
,
Jennifer Rahn
,
Alyxandra Harvey
,
Halli Lilburn
,
John Bell
,
David Jón Fuller
,
Carla Richards
,
Matthew Hughes
,
J. M. Frey
,
Steve Stanton
,
Erling Friis-Baastad
,
James Bambury
,
Savithri Machiraju
,
Jen Laface
&
Andrew Czarnietzki
,
David Fraser
,
Suzanne M. McNabb
, and
Megan Fennell
.
Genre:
urban fantasy
About Wrestling With Gods:
A mechanical Jesus for your shrine, the myths of cuttlefish, a vampire in residential schools, a Muslim woman who wants to get closer, surgically, to her god, the demons of outer space, the downside of Nirvana. The 24 science fiction and fantasy stories and poems included in Tesseracts 18: Wrestling with Gods take their faith and religion into the future, into the weird and comic and thought-provoking spaces where science fiction and fantasy has really always gone, struggling with higher powers, gods, the limits of technology, the limits of spiritual experience.

At times profound, these speculative offerings give readers a chance to see faith from the believer and the skeptic in worlds where what you believe is a matter of life, death, and afterlife.
Source:
Info in the
About Wrestling With Gods
was from the press kit from the publicity team.
Buy Link(s):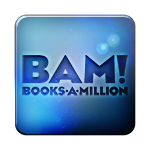 About Liana Kerzner:
Liana Kerzner is an award-winning TV producer & writer who has also stepped in front of the camera as the co-host of the legendary late night show Ed & Red's Night Party, the Canadian Comedy Award-winning this Movie Sucks!, and Ed the Sock's I Hate Hollywood! An episode of I Hate Hollywood was lauded by mental health workers for de-stigmatizing mental illness. Another early episode was well-received for its look at religion in Hollywood.

Liana also provides commentary, reviews and video interviews for video game site gamingexcellence.com. She is co-columnist of 411 Mania's "The 8 Ball", and host/writer of Liana K's Geek Download, heard weekly on the internationally syndicated radio program Canada's Top 20. She has edited and contributed writing to a comic book mini-series: Ed and Red's Comic Strip.

She has hosted and produced the Prix Aurora Awards ceremony three times. She is founder and chair of the Futurecon organization, which uses Science-Fiction and Fantasy elements to reduce various types of stigma and raise money for various charities.

Her stranger achievements include: modeling for videogames, having her superhero toy & art collection featured on TV's Space channel, researching and presenting a paper on Mormon Cosmology in the Twilight Saga, and having a DC Comics character named after her. Liana is an avid cosplayer and her costume work made her the face of Western cosplay on Wikipedia.
About Jerome Stueart:
Jerome Stueart makes his home in the Yukon Territory. Hailing from Missouri and West Texas, Jerome came up to the Yukon to work on northern science fiction. He fell hard for the place.

Stueart is a graduate of Clarion Science Fiction and Fantasy Workshop in San Diego (2007) and of the Lambda Literary Retreat for Emerging LGBT Voices (2013). He has been published in Fantasy, Geist, Joyland, Geez, Strange Horizons, Ice-Floe, Redivider, On Spec, Tesseracts Nine, Tesseracts Eleven, Tesseracts Fourteen and Evolve: Vampire Stories of the New Undead. He earned honourable mentions for both the Fountain Award and Year's Best Science Fiction 2006. He co-edited Inhuman. As a cartoonist he was featured in the Yukon News, and as a journalist he wrote for Yukon, North of Ordinary, Air North's in-flight magazine. He's worked as a janitor, a trolley conductor, an embedded reporter in a remote northern research station, a Religious Education director, and a marketing director. He wrote five radio series for CBC, and one of them, Leaving America, was heard around the world on Radio Canada International. Jerome has taught creative writing for 20 years, and taught an afterschool course in fantasy and science fiction writing for teens for three years. He teaches a workshop he designed called Writing Faith in churches across Canada and the USA.