Copper Beach by Jayne Ann Krentz
Book 1 of the
Dark Legacy series
Read by
Tanya Eby
Genre:
urban fantasy
Format:
paperback & audiobook
About Copper Beach:
A rare book. An ancient code. An all-new novel from the New York Times-bestselling master of passion and the paranormal.

Within the pages of very rare books some centuries old lie the secrets of the paranormal. Abby Radwell's unusual psychic talent has made her an expert in such volumes-and sometimes taken her into dangerous territory. After a deadly incident in the private library of an obsessive collector, Abby receives a blackmail threat, and rumors swirl that an old alchemical text known as The Key has reappeared on the black market.

Convinced that she needs an investigator who can also play bodyguard, she hires Sam Coppersmith, a specialist in paranormal crystals and amber-"hot rocks." Passion flares immediately between them, but neither entirely trusts the other. When it comes to dealing with a killer who has paranormal abilities, and a blackmailer who will stop at nothing to obtain an ancient alchemical code, no one is safe.
Source:
Info in the
About Copper Beach
was taken from GoodReads at http://www.goodreads.com/book/show/10889249-copper-beach?ac=1 on 26/03/2013.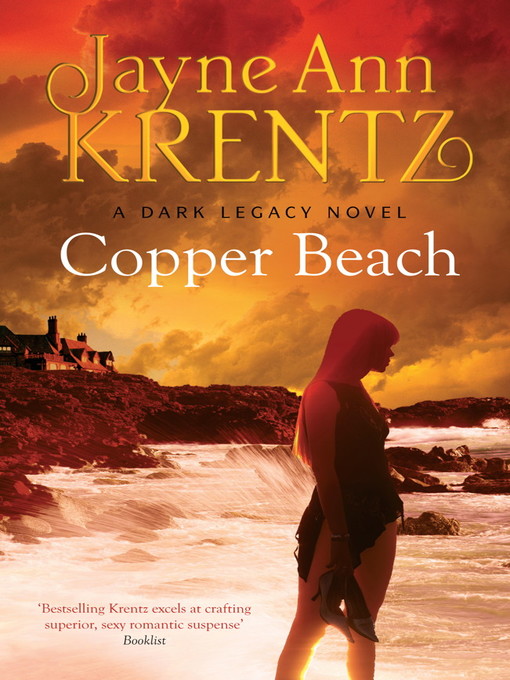 Review:
I am already an old Jayne Ann Krentz or Jayne Castle fan and I really like this author's voice so I keep coming back for more despite her ups and downs. I was therefore very happy to hear that she has started a new contemporary paranormal series! Of course this book got read! Whatcha think?

Being an old fan of this author maybe was not so advantageous after all... for some reason this book did not read as compelling as I seem to remember her previous work seemed to be. Maybe being an old fan of hers my expectation has gone up a bit too high and so I got a bit disappointed... maybe... Anyway, it took a bit of time for me to finish this book even with the convenience of the audiobook format which is strange for me with this author. Usually her books are fast reads. Not this one though. Don't get me wrong, it was still an enjoyable read, it was just not as compelling as I expected a Jayne Ann Krentz book to be. The plot was quite straight forward. Not much twists involved. I am hoping that the next books would have a more convoluted plot seeing that this series seems to be an investigative suspense as well as paranormal. All in all, this book gave off the vibe of a so so book. Not too bad but not great either. Having said that, for a first book, it's a promising start to a new series!
Empirical Evaluation:
Story telling quality = 3.5
Character development = 4
Story itself = 3
Ending = 3.5
World building = 4
Cover art = 3.5
Pace = (8hrs & 58mins listening time)
Plot = 3.5
Narrator = 4.5
Overall Rating:
3.5
out of
5 cherries
Books In The Dark Legacy series: