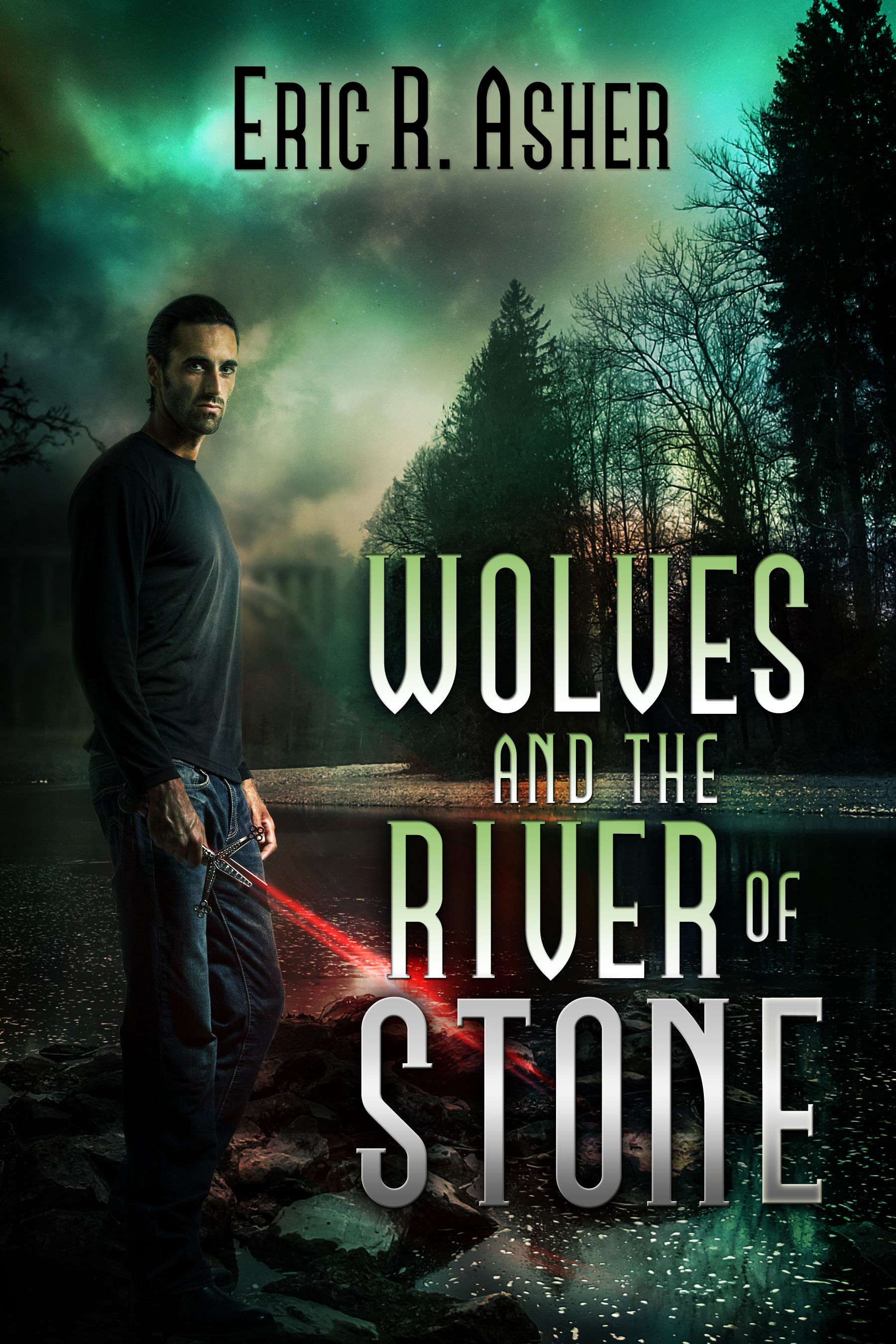 Wolves And The River Of Stone by Eric R. Asher
Book 2 of the
Vesik
series
Read by
William Dufris
Genre:
urban fantasy
Format:
ebook & audio
About Wolves And The River Of Stone:
Philip, Zola's boyfriend from one hundred and fifty years ago, is not nearly as dead as we thought. I really wish he was. Not only has he kidnapped Zola, but he's raising an army to scour humanity from the earth. Hopefully the local werewolf pack will help. What could possibly go wrong?
Source:
Info in the
About Wolves And The River Of Stone
was taken from GoodReads at https://www.goodreads.com/book/show/18765663-wolves-and-the-river-of-stone on 24/12/2016.
My Thoughts:
As a follow-up to Days Gone Bad, this book also had the beautiful world building and character development seen in the first book. Another plus is the humour strewn through out the story telling! Kudos to the author's writing style! This series also introduced me to chimichanga which is quickly becoming a favourite of mine! I didn't know that such food existed until Vesik kept eating it! Another thing I like about this book is the appearance of the wolves! The already wonderful world building just kept getting richer! On the down side, for some reason I needed breaks from it every so often. This brought the pace of this book down. And the plot is a little bit on the thin side. However despite that, I still rate this book as a good read because I did enjoyed it!
Empirical Evaluation:
Story telling quality = 4
Character development = 4.5
Story itself = 4
Writing Style = 4.5
Ending = 4
World building = 4.5
Cover art = 4
Pace = (10 hrs & 4 mins listening time)
Plot = 3
Narration = 5
Overall Rating:
4
out of
5 cherries
Books In The Vesik Series:
About Eric R. Asher

Eric is a former bookseller, guitarist, and comic seller currently living in Saint Louis, Missouri. A lifelong enthusiast of books, music, toys, and games, he discovered a love for the written word after being dragged to the library by his parents at a young age. When he is not writing, you can usually find him reading, gaming, or buried beneath a small avalanche of Transformers.

www.daysgonebad.com | facebook | facebook author page | twitter | goodreads | pinterest | google+
FTC Disclosure:
This book was purchased with private funds.
No money received for this review.